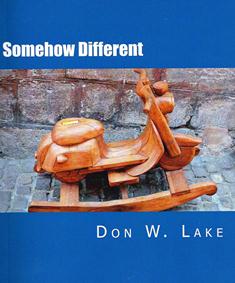 Over a period of nearly 80 years members of the Lake family have been taking pictures, some 70,000 or more.    No matter the format – prints, slides, or digital – or the subject matter, they were all lovingly converted to digital so that they may once again be seen, this time in print, on computer monitors, and on television screens.
The vast majority of those pictures were of people – family and friends – and scenery snapped while traveling.  But a few were somehow different.  Those images were unusual, or odd, or somehow noteworthy, but each with a story, or a comment, to go along with it.
Still Life with Baseball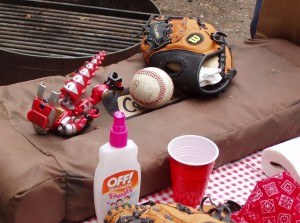 Take a boy on a spring camping trip and the critical necessities seem to always get collected together in an interesting and artistic way. Here we see the grill, the stove, the mosquito repellent, a toy, a handkerchief, paper towels, and most importantly the gloves and ball for dad and son to have a game of catch.